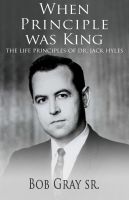 For a man who has more missionaries serving around the world than perhaps any other pastor, he certainly received an undue amount of criticism about his support of foreign missions.
Tragically, I think he has left behind a machine that is distorting his views on the matter. Let me attempt to clear up what Dr. Hyles believed about missions and, in so doing, issue a warning to all of us in the Independent Baptist world so, in the future, we will not make the same mistakes. I am going to examine three things regarding his position and practice on this matter.
1.      His ideology was built around the Great Commission. He truly believed in reaching his Jerusalem and then expanding until he reached the world. His method must have worked rather well because he has missionaries all over the world. However, China, Japan or great Britain were not his passion; Hammond, Indiana and the greater Calumet region and Chicago area were. They were his Jerusalem and Judea.
"And Jesus came and spake unto them, saying, All power is given unto me in heaven and in earth. Go ye therefore, and teach all nations, baptizing them in the name of the Father, and of the Son, and of the Holy Ghost: Teaching them to observe all things whatsoever I have commanded you: and lo, I am with you alway, even unto the end of the world. Amen."   (Matthew 28:18-20)
"But ye shall receive power, after that the Holy Ghost is come upon you: and ye shall be witnesses unto me both in Jerusalem, and in all Judea, and in Samaria, and unto the uttermost part of the earth." (Acts 1:8)
Dr. Hyles came from the Southern Baptist Convention where many churches threw money at missions as a substitute for reaching their own city with the Gospel through personal soul winning. It seems we are recreating the SBC program with "Team Missions." We are not Southern Baptist Convention churches, for we are independent by command of our Lord. It is a dangerous thing to send money to any one place for missions. Let them support their own and let us choose whom we choose to support.
Dr. Hyles believed that the best way to reach the world was to reach the world around you, and he was not willing to sacrifice that responsibility by reaching too far too fast. Make no mistake about it, he was interested in missions and his churches always supported foreign missionaries generously, but his first mission was to reach his area and spread from there.
"But when he saw the multitudes, he was moved with compassion on them, because they fainted, and were scattered abroad, as sheep having no shepherd." (Matthew 9:36)
If you go back to 1959 when he first came to Hammond, you will see a man who fell in love with an area. When he drove from Chicago to Hammond, he saw the multitudes and he was moved to reach them for Christ. While men who never made a dent in their smaller communities were criticizing his missions methods, he was reaching his area for Christ and, in so doing, he was reaching the world.
People in the Hammond area were there from every corner of the planet and many of them would become burdened for their country. In that melting pot blossomed world soul winning. How better to reach the souls of men than to send out real soul winners, not just Bible translators and literature distributors.
2.      Independence. When it comes to independence, there are two elements at play. First, there is the independence of the missionaries and their churches. He wanted to send called men to the field who were pastors just as he was and would build independent Baptist churches just like he did.
His goal was to duplicate himself and then allow these missionary pastors to pastor and not to be controlled from Hammond. If these missionaries were truly planting "churches" then they should, eventually, operate as a church; that is, autonomously.
In his book The Church he said, "The word Nicolaitans is a word which means to conquer the laity. It is referring to an outside force that takes control over a part of a New Testament church. When a church ceases to be autonomous, it forfeits the right to call itself a New Testament church. It can still call itself a church because the word church means "assembly" or a "called out body of baptized believers." A Catholic church can call itself a church, but it is not a New Testament church. It is an assembly, but not the one Jesus started."
If a church starts a mission work, it is always with the end in mind of establishing a local New Testament church one day from the mission, once it becomes self-sustaining. It is never the goal of having a church divided and separated all over the world, with her members being everywhere and being counted in the attendance back home. That is denominational and universal indeed, which is certainly not Baptist, but more Catholic in origin!
One of many problems is the conflict of having two pastors, which certainly is detrimental to the purpose of a local church. Recently, a missionary asked his sending church who was the pastor of the work he was building on foreign soil. The missionary was told, "Well technically I am the pastor and not you!" WOW! Where in the world did that come from? Are we becoming Catholic Baptists?
Longview Baptist Temple of Longview, Texas, gave 9.3 million dollars to missions in my almost three decades of being their pastor. I never interfered with the missionary and never counted his attendance in our attendance. If there was a moral or doctrinal failure, we would handle it like we would any other similar situation. If we were the sponsor, we would cease to be so. If we sent money, we would cease to do so. It did not mean that I did not do what I could to restore them, but even with this extreme situation, I still never meddled with their congregations.
We wanted them to succeed and establish a local church like LBT on their foreign soil. That missionary was better qualified to pastor his people than this American pastor.
Unfortunately, today we see independent Baptist missionaries being held accountable to another local church. If they are a church, then they should be such and act like such. If they are not churches, then what are they and how can God bless them?
Again Dr. Hyles said, "Each church is supposed to be totally self-operating. It is not the business of any other church what the First Baptist Church does. It is, likewise, not the business of the First Baptist Church what any other church does. Every church is supposed to be a self-operating entity."
God promises his divine blessing on a church; so, if there is an assembly in China, are they less able to be a church than a church in Texas? Dr. Hyles said, "A church cannot claim the promise of Matthew 16:16-18 unless it is a self-operating entity." Why, then, are we seeking to control our missionaries and their churches if they are churches?
Secondly, he wanted supporting churches, or churches in the states, to be independent in their support of missionaries. Again, as a Southern Baptist, Dr. Hyles had seen how the convention sought to control the churches with the cooperative program, thus, all choices as to where money given to missions was dispersed was out of the hands of the individual churches. Dr. Hyles warned us that most denominationalism begins with mission boards being formed.
In The Church Dr. Hyles describes what happens when a denomination or a group tell a church whom to support.
"The Southern Baptist Convention calls it their cooperative program. Southern Baptist churches do not individually decide which missionaries they will support. The church sends money to the Cooperative Program. Much of the money goes to operate their neo-evangelical and liberal schools, but they do not advertise that. They put missions out as the bait.
What is God's plan? When a man decides to go to the mission field, he should go to New Testament churches and preach, and let the churches individually decide whether or not to support him. That is the New Testament plan. The Southern Baptist Convention told me that I had to support the cooperative program or I would get my walking papers. They told me to support their schools or not be a Southern Baptist. I would not give a dime to a school that does not believe that the Bible is the Word of God."
So, Pastors' School should not be in the business of raising support for a mission board that, in turn, determines where the money goes. Nor, may I add, should anyone else. Follow the money and you will follow the power and control.
Another amazing attribute of Dr. Hyles' support of missions is that for his entire ministry he chose to do so without Faith Promise giving. In many circles, this became a traditional way of doing mission work that to do it differently was akin to heresy.
Dr. Hyles strongly felt that the people were giving to missions when they gave their tithes and offerings. He did not adhere to the idea that people ought to designate their offerings. The church, as a family, decided how much support should be given to each thing rather than the people giving to pet projects.
Even though he practiced that principle in his approach to supporting missionaries, he did not criticize those who did it differently. Remember, Dr. Hyles was an independent Baptist, meaning he truly was independent in the decisions he made. He supported missions strongly, but not at the expense of his Jerusalem. However, he was opposed to the SBC program!
There is a new move among us to allow a certain church or mission board to control, or to at least have very strong influence on, the missions giving of our churches. This was one of the principles he taught against very strongly, and one that he knew would lead to denominationalism. We need to be careful that we do not fall into this trap.
When I attend a national conference and they attempt to put pressure on me to give to their board and support their missionaries, then I know it is time for me to take a step back, for that mission board, which is part of their church, should have no control over me, none. Dr. Hyles taught that, and when he established a mission board, that was not what he had in mind.
3.      Influence. He did not seek control, but wanted to encourage, assist, and help support these men. He did not want to form a denomination that, in turn, controlled a mission board that, in turn, controlled the missionaries. Obviously, it was not control to withdraw support from a missionary who was not faithful to what he believed, but he did not want to control other churches. The problem with a mission board is that it becomes the middleman between an autonomous church and an autonomous missionary church. That is usually where denominationalism creeps in first.
Let me make something very clear. We need men of God pastoring churches all over the world, not puppets of a certain church, college, or denomination. The motive might be good, but the method of control is all wrong.
Dr. Hyles wanted to keep First Baptist Church right with their missions program and part of that was making certain that mission dollars were being distributed to the right kind of missionaries. If a missionary were not faithful, then he would reroute the money to another missionary. He believed that anyone who attempted to control any other pastor was wrong. In his words, that church should answer to NO outside person or body.
"There has never been an office higher than that of pastor. It is nobody's business outside the First Baptist Church of Hammond what goes on in this church. The Southern Baptists should be ashamed of themselves. There should be no such thing as a title of 'District Superintendent.' A church can supervise itself. It does not need a denominational "big shot" to tell  it what to do from the outside."
So, is a missonary pastor a pastor or not? Is the mission church a church or not? Read Dr. Hyles' book The Church and see what he believed and tell me if what is happening within the Independent Baptists matches that.
When I hear people critcize Dr. Hyles' commitment to missions, I am absolutely stunned. Rather than being critical, they ought to jump up and down with delight because of all the souls that have been saved throughout the world as a result of the ministry of Dr. Hyles.
Dr. Hyles knew what he was doing. Who can truly gauge how many people from every nation in this world will be in heaven, not because of dollars and cents, but because of the emphasis on soul winning Dr. Hyles placed on every part of his ministry.
When we get to heaven, I think it will be evident that many who gave more money saw fewer saved. Maybe their emphasis on missions was to substitute for a lack of personal emphasis on soul winning. That is not for me to judge, but it is, also, not for them to judge the greatest soul-winning pastor of our generation. I trust the next generation will be very careful with the responsibility we have to reach the world. It must be a principled plan!
Used with permission.
This exerpt is Chapter 20 (pages 252-260)from the book When Principle Was King The life Principles of Dr. Jack Hyles, published April, 2012 by IndependentBaptist.com Publishers